"Teachers who love teaching, teach children Who love learning."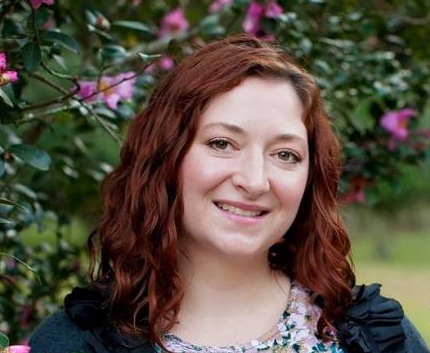 Director of Academic Studies
Mrs. Smith joined the Slater Torah Academy staff in June, 2015. Since joining, the early childhood center has quadrupled in size. Mrs. Smith received her Bachelor of Science at Louisiana State University and then went on to get her Masters in Special Education from South Eastern Louisiana University in 2011. The focus area of her degree was early intervention and childhood development, which has greatly contributed to her success of running the Torah Academy Early Childhood program. Before coming to Torah Academy, Mrs. Smith worked for the Jefferson and East Baton Rouge Parish school systems in various positions including EC teacher for five years at South Downs Preschool. At the 2010 East Baton Rouge Parish Expo, Mrs. Smith presented on the topic of inclusion. She ran the literacy advancement program at George Cox Elementary in Jefferson Parish. She is also a certified Pathways trainer for Louisiana State licensing. Mrs. Smith is passionate about quality education and creating an individualized program for each student so that they will succeed.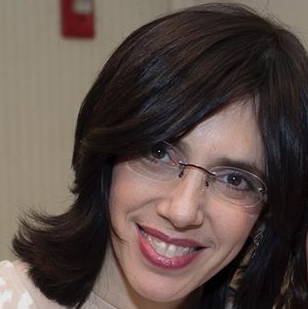 Elementary Judaic Principal
Mrs. Chani Nemes has been an educator at Slater Torah Academy since its inception, serving as both Judaic Elementary teacher and principal. She brings with her over thirty years of experience in education. Mrs. Nemes received her teaching certification in Judaic studies from Beth Rivkah College in New York.
Mrs. Nemes is also the co-director of Chabad in Metairie where she teaches women's classes, organizes programs, and hosts many guests each week. 
When she is not in school or the Chabad Center, Mrs. Nemes enjoys spending time with her eight children and ten grandchildren, many who are students and staff at Slater Torah Academy.
Curriculum Coordinator, General Studies Teacher
Mrs. Simon serves as curriculum director for TA's growing elementary. She got her Bachelors of Science and Education at Bradley University and has been teaching for twenty plus years to all elementary grade levels in schools such as Mirror Lake Elementary School in Plantation, FL, Lake Harbor Middle School in Mandeville, and Jewish Community Day School in Metairie. She loves working with the students, and enjoys the warm atmosphere amongst teachers and students at Torah Academy.  Mrs. Simon works closely with the teachers to perfect the elementary curriculum, and creates an individualized approach to learning.
Academic Director Assistant
Mrs. Chaya Ceitlin grew up in  Metairie and is excited to be on staff at her childhood school! Following high school, she spent a year at a Teacher Certification Program in Jerusalem. She then moved to New York and attended Beth Rivka Teacher's College in New York.
Mrs. Ceitlin is assistant to Mrs. Naomi Smith. She loves to spend as much time in the classrooms as possible. When a teacher is out, she steps in to spend time with all of the amazing students at Torah Academy. She is passionate about Jewish Education and is proud to be a part of our school family, along with her husband, Mendel and their four children. In her spare time, Mrs. Ceitlin loves to read, travel, play the piano and listen to music.
Elementary Judaics Teacher
Morah Nechama has been teaching at Torah Academy since its inception.  She has well over 20 years of experience in education. In addition to serving as Interim Principal of Post-Katrina Torah Academy, she has taught all subjects in General Studies; ranging from Preschool to Eighth Grade. With her gift for music and song-writing,  Morah Nechama's  classroom is infused with music. "Playing the keyboard is an integral part of our daily experience.   I use music throughout my curriculum.   The children love it!"   Drums and other musical instruments are incorporated into the school day as well. Morah Nechama is a graduate of the State University of New York at Buffalo.   She has many hours of continuing education credits in Early Childhood education, having attended multiple seminars and workshops in the field of education.  She enjoys spending time with her family, which is spread around the globe.
Elementary General Studies Teacher
Mrs. Malveaux is a New Orleans area native. She graduated from Southern University in Baton Rouge, Louisiana and has been teaching since 1966. She has taught both in a Montessori school and the traditional setting. This is her fourth year here at Torah Academy, but she is no stranger to the Jewish community. She taught previously at Lakeshore Hebrew Day School. It is her pleasure to teach children of some of her former students.  
Hebrew Language Teacher/ Special Programs Director
Morah Lina is originally from Kfar Sabah in Israel. She is  married mother of three. Two of her children attend Torah Academy. Lina has a Bachelors in business administration and accounting. She served in the Human Resources department of the Israeli army for fourteen years building educational programs for soldiers in the unit based on IDF values.  With her energetic spirit, love for Israel and army discipline, Lina has been a huge asset to Torah Academy over the past three years, where she has enjoyed every moment. In her spare time, Lina enjoys spending time with her kids and husband, and hiking, as well as reading and dancing. 
Coach Chip Ravaglia has been involved in coaching football, baseball and basketball for over 35 years. His coaching and mentoring stops has included the playgrounds in Kenner(Galatas) and Jefferson Parish( Pontiff, Girard, Cleary) as well as coaching middle school and freshman baseball & middle school basketball teams at Holy Cross and De LaSalle High School. Most recently Coach Chip has coached the Cleary and Girard 9-10 year old biddy all star teams and Pontiff's 12 yr old Biddy Team in 2016.
His teams have captured numerous city championships in Kenner and Girard. Coach Chip was part of a State Babe Ruth Baseball Title and a State Title in Biddy Basketball for the City of Kenner. Many of his players have gone on to play for local high school teams such as Holy Cross, Rummel, Brother Martin, De LaSalle, Jesuit and Curtis.
Additionally some of his former players have gone on to play at the collegiate level for schools such as, LSU, Southeastern University, Tulane, Nichols State and Loyola.
Mrs. Judy Newman was a Speech/Language Pathologist for 32 years, the last 21 in the Jefferson Parish Public Schools on the West Bank.  She retired as an SLP in 2015, and is the librarian at TA.   She is also a Laughter Wellness Specialist, and the Laughter Yoga Instructor for Ochsner Medical Center.  
Mrs. Newman and her husband Gerald have been married for 45 years, and have two married children and four grandchildren.  Our children were students at the TA location when it was Lakeshore Hebrew Day School, and received a wonderful Jewish foundation that has served them well in their post-grade school endeavors. 
Mrs. Newman enjoys traveling,  reading, sewing and other needle arts.  She is always happy to help out at TA.
Mrs. Charlene comes to us from Indiana and most recently, Knoxville, TN where she has been active in Jewish education and music for over 40+ years. Mrs. Charlene earned a degree in Theater and Drama from Indiana University, Bloomington. Having assisted teaching religious school as a teen in Indianapolis IN, Mrs. Charlene tutored Hebrew in Knoxville and Fort Wayne, eventually becoming Director of Education at Congregation Achduth Vesholom in Ft. Wayne, Indiana where she also taught Hebrew and Music for 22 years. Having lived twice in Knoxville TN for a total of 18 years, Mrs. Charlene has taught at the Knoxville Jewish Day School (KJDS), and Knoxville Jewish Alliance Preschool. She has served as a cantorial soloist at several congregations in the Midwest. Mrs. Charlene and husband, Jeff (Manager of Israel Programs and External Affairs at the Federation), are the proud parents of Jen and Leslie M. They moved to NOLA to be closer to son, Ron and his wife, Leslie B. and granddaughter, Nola Bea.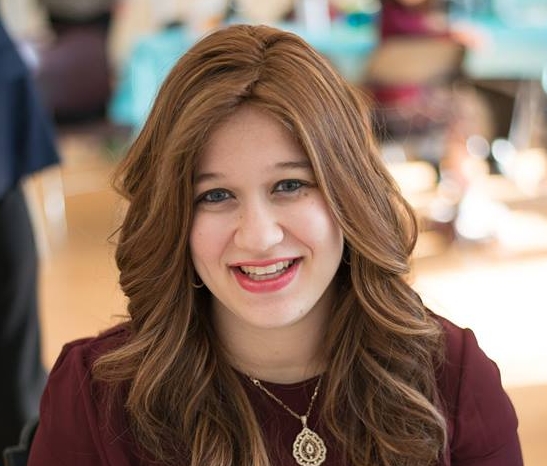 Director of Hebrew Studies & Admissions
Mrs. Chesney acquired her teacher's certificate in Israel at Beit Chana Women's College in Tzfat. She then spent a year as a mentor at Mayanot Women's Program, a Jewish studies adult education program for women in Jerusalem. Rivkie completed her Bachelors of Liberal Arts at Excelsior College in Albany, with a major in Judaic studies. She is currently studying for her Masters in Montessori Leadership at Sarasota University. She has been the extra-curricular director and student mentor in various middle schools and high schools such as Bnos Menachem in Brooklyn. Rivkie believes strongly in combining progressive education models with an advanced Judaic curriculum.
Rabbi Yossi Chesney is a native of Brooklyn, New York. After studying in Yeshivos in Toronto, Paris, and Miami he returned to Brooklyn where he studied and received his Rabbinic ordination at Central Yeshivas Lubavitch. Rabbi Chesney has served in many different roles of education such as a mentor and camp director. Prior to moving to New Orleans, Rabbi Chesney studied at Kollel Lubavitch where he learned contemporary Halacha. while simultaneously running a small business. 
Rabbi Chesney enjoys reading, grilling and most of all spending time with his family.
Mrs. Brisset has been in the Public School System for over 25 years. She worked with Special Education children, Title One children, and in Special Education Placement. Along her journey she has worked as an Administrator Assistant both in the Public School System and now with the Torah Academy Family for five years, which she greatly enjoys! Mrs. Brisset, is always ready to help and assist others and loves being with her grandchildren and the children of Torah Academy.
Mrs. Groner, a New Orleans native, just recently moved back from New York where she has been teaching preschool for the past two years. She received her CDA in Early Childhood education from the National Credentialing program. She loves working in early childhood and helping the children learn about and experience the world around them. She is passionate about helping her students gain a love and appreciation for being Jewish from a really young age. Libby, an alumnus of Torah Academy is so excited to be returning as a staff member and to be able to give back what she gained here.
Mrs. Tzivyah Greenwald, a New Orleans native, returned home last year after living in New York for five years. She teaches Judaic studies for Early Childhood. After completing her Early Childhood Education training at Beth Rivkah College, Tzivyah taught in Torah Academy. Then, she opened and directed a playgroup in New York. Mrs. Greenwald always dreamed of returning to the warm community of New Orleans. With the success and growth of Torah Academy's program, she sees a bright future and an excellent education for her children. Her daughters Tamar (Pre-K) and Shana (Kindergarten) are also part of our school family!
Elementary Judaics Teacher
Rabbi Groner taught Judaic Studies and Talmud at OLYY Elementary School in Detroit, Michigan as well as directed the education department at Camp Gan Israel in Kalakaska, Michigan for two years. 
Zalman attended the Charlotte Jewish Day School as a child and after studying in Yeshivahs in Detroit, Baltimore and Brooklyn, he received his Rabbinic Ordination at Rabbinical College of America, in Morristown, New Jersey, in 2014.
Zalman enjoys reading, cooking, and spending time with his family. 
Mrs. Chen Berkovich comes to us highly recommended, after running two successful day cares in Israel, one in the city of Modiin and the other in a small village, Kfar Rut, where the focus was on nature, plants and organic food. She studied Kindergarten management and animal therapy. 
Mrs. Berkovich moved to America eight years ago. This is her third year teaching at Torah Academy where she has become an integral part of our team. She is beloved by parents and students who fondly refer to her as Morah Chen. She loves the kids and the familial atmosphere of the school. Morah Chen loves cooking, and tries to only eat home-made food.
Elementary Judaic Studies Teacher
Mrs Malkie Rivkin has been involved in Jewish education since 1996. Her teaching degree is from Beth Rivkah Seminary Division of Higher Learning in NYC. She was involved with Torah Academy since moving to New Orleans in 1998. Over the years, Mrs. Rivkin has held many different titles. She has served as a Judaic Studies teacher, Hebrew language instructor, Principal for the school, director of academics and extra-curricular activities. With the grand opening of our new facility, Mrs. Rivkin co-directed the Judaic Studies Elementary Department and Extra Curriculars. She has worked with volunteers, and was instrumental in helping to set up and decorate the new building. 
When she is not at Torah Academy, Mrs. Rivkin is working as a Shlucha (emissary) with Chabad of Louisiana, and facilitates holiday, social, and educational programs for the community's men, women, and children. She is a volunteer attendant, tour-guide and women's educator at Mikvah Chaya Mushka New Orleans, teaching in-depth classes on Jewish marriage laws. Each Shabbat, she is privileged to host guests in her home from the local Jewish community as well as Jewish tourists and business travelers. Lastly, but most importantly, Malkie is blessed to be the mother of a large family and enjoys that role immensely! 
Mrs. Sara Chaya Pertuit has been teaching Early Childhood at Torah Academy for over ten years. She received her training with the American Montessori Society and applies Montessori principles in her classroom. Mrs. Pertuit believes that social/emotional development in a student centered environment are very important for toddlers. She gives the Robin's class the foundation skills for learning literacy, math, art and other subject areas. Mrs. Sara Chaya enjoys reading and sewing in her spare time.
Ms. Shelby has two children ages 2 and 4 years old. After spending the last few years as a stay at home mom with her little ones, she is excited to be with babies again! 
Ms. Amanda majored in English and minored in Child Psychology at the University of New Orleans.  She has childcare experience with infants- Pre-k 4,ranging from private care, to teaching Sunday school at a program which integrated children with special needs. She comes highly recommended by the family of one of our school alumni.
She is a strong believer in making every part of a child's day into a learning opportunity.
Ms. Denise majored in Liberal Arts and Dance Therapy, and is trained as a yoga instructor. She has extensive experience working with children, including 5 years teaching in New Jersey public schools, 10 years as the artistic director at a large public high school managing their dance education program, as well as creating yoga and dance programs for children with special needs.
She is also a mother of 3 children, and a grandmother to a 2 year old. Ms. Denise has just recently moved to New Orleans, and we are excited to have her on our staff! She was the art teacher last year at Torah Academy and this past summer at the JCC of New Orleans. Ms. Denise loves children, is passionate about education, and enjoys all types of arts.